Wine & Street Food Festival offers
- 3 days with special offers for more than 10.000 visitors (only in the Wine Area)
bracelet system for orders and marketing tools;
Luxury set-up (ex. carpet, velvet a.s.o.);
promotion and communication throughout all media
PARTICIPATION FEE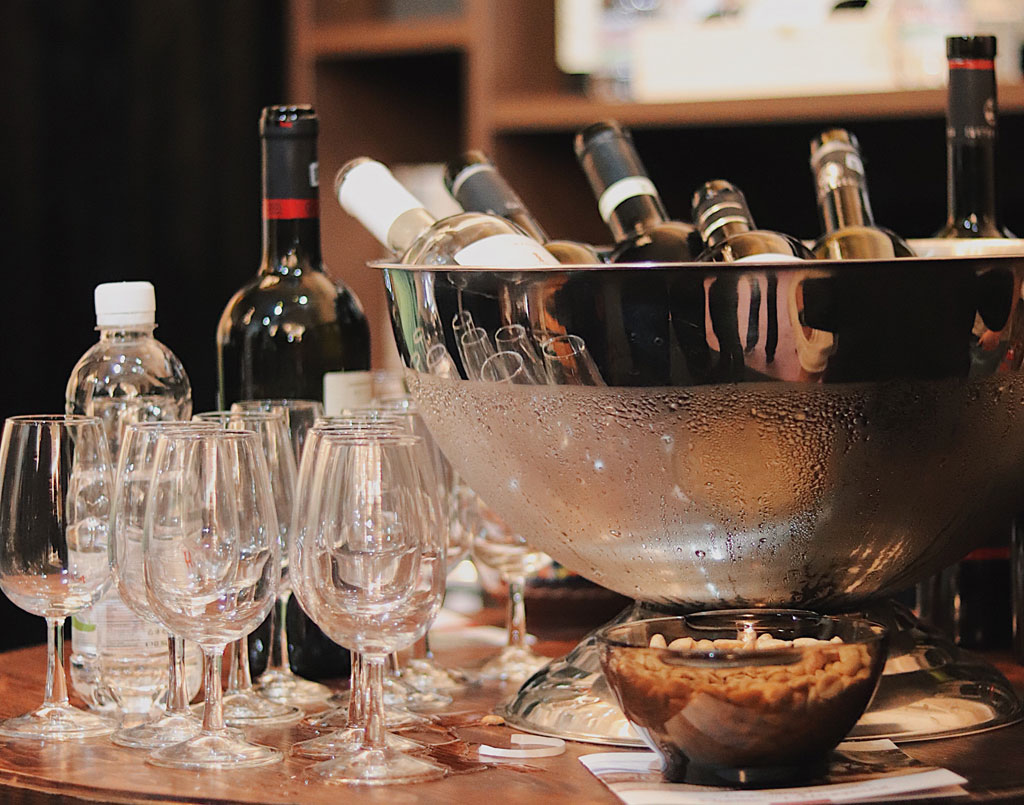 Note: at the moment, the exhibition area is sold out, and each request will be trated separately and according to the available choices!
Wishing to support your participation, we offer you: 89 euros/square meter, payable 79 euros/square meter and bottles of wine for the Wine Library 10 euros/square meter.
Participation fee is 100 euros.
Sampling fee 350 euros.
* Prices stated above do not include VAT.
The offer includes:
table/chairs
velvet on the stand walls
black carpet
light bulbs
food vouchers
including water and coffee
promotion on website and social media
Also, free, upon request
delimitation poles and red velvet cord
Vinuri de Macin
Domeniile Ostrov
Tohani Romania
Vincon
Domeniile Lungu
Casa de Vinuri Cotnari
Asociatia Micilor Producatori din Moldova
Domeniile Samburesti
Zarea
Aurelia Visinescu
Alira
Ed Wine
Corcova
Mediteranea Gourme
Crama Viisoara
Crama Oprisor
Select Wine
Iconic Estate by Alexandrion Group
Familia Vladoi
Domeniul Ciumbrud
Vingex
Cotnari
Domeniile Averesti
Familia Hetei
Jidvei
Cramele Cricova
Crama Basilescu
Domeniile Sera
Gagauzia Wine
Navigo
Hamangia
Gramofon
Wine Gallery By Mega Image
Maxi Prod
Domeniile Bogdan
Raftul cu Bauturi
Inovenio Glass Wear
Aromint
Vinuri din Moldova
Crama Rasova
Ratesti
Crama Aramic
Licorna
Lechburg
Greek Gourmet Shop
Crama Garboiu
Casa Panciu
Crama Rasova
Limone.ro
Amis de la Fete
Arrosticini
Bao Van
Baz Bistro
Cubano
Cot Cot
Crepes Charmees
Coffee 4 friends
Cheese UP
Drunken Squid
Delicii pe roti
Duma's Van
Dulcegaria
Flameburgers
Frizzante

Gattini Pasta
I, Bubble Waffle
Lazy Duck
Moritz
Meat Busters
Mixology
Mr. Cannoli
Nache's
Prosecco Van
Steak Me Home
Satisfry
Smokin Pig
Senzatii dulci
Taqueria
Tuk Tuk Truck

Texas Brothers
Umami
Wing Eat
ZeCaffe
Vincon
Cotnari
Sweet Food Factory
Pasteis de Nata
Foodylicious
Meat 2 Eat
Japanos
Stretto Coffee
Vanilla Elephant
Magical pancakes
Preludium