Wine & Street Food Festival offers
- 3 days with special offers for more than 10.000 visitors (only in the Wine Area)
bracelet system for orders and marketing tools;
Luxury set-up (ex. carpet, velvet a.s.o.);
promotion and communication throughout all media
PARTICIPATION FEE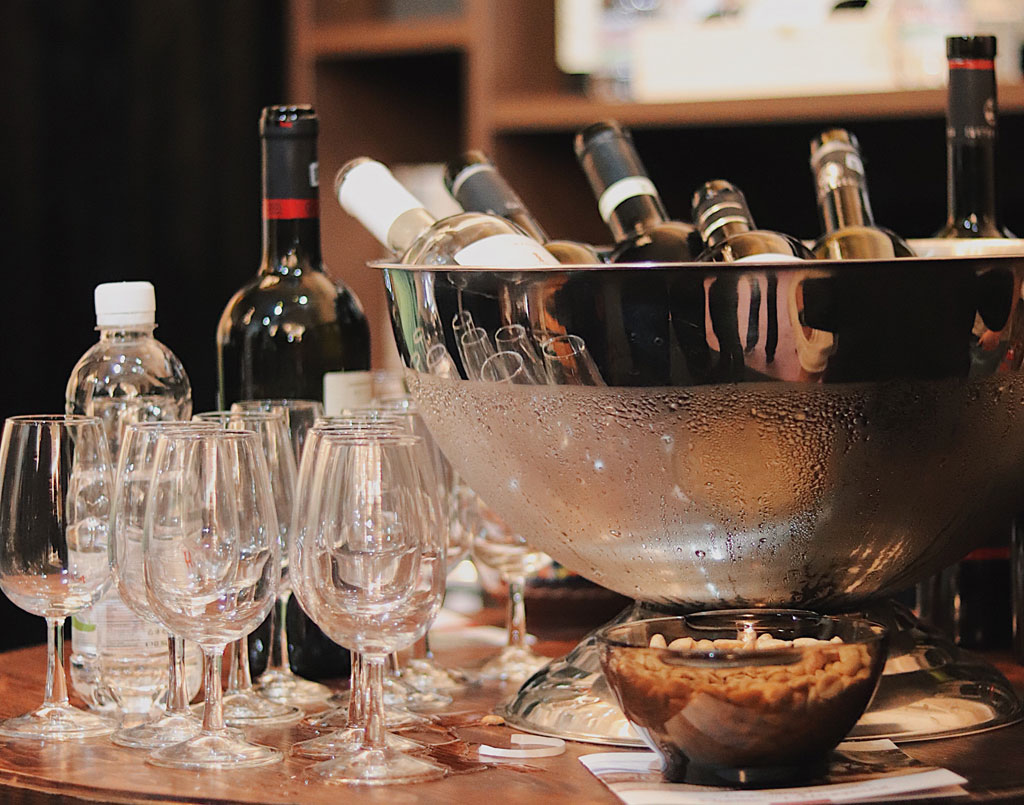 Note: at the moment, the exhibition area is sold out, and each request will be trated separately and according to the available choices!
Wishing to support your participation, we offer you: 89 euros/square meter, payable 79 euros/square meter and bottles of wine for the Wine Library 10 euros/square meter.
Participation fee is 100 euros.
Sampling fee 350 euros.
* Prices stated above do not include VAT.
The offer includes:
table/chairs
velvet on the stand walls
black carpet
light bulbs
food vouchers
including water and coffee
promotion on website and social media
Also, free, upon request
delimitation poles and red velvet cord
Winerys List September 27th-29th 2019:
Chateau Purcari si Crama Ceptura
Asoc. Micilor producatori din Moldova
Dobra Pogany Kallos si Pogany
Vinoteca mea si Viile Metamorfosis
Crama Liliac the wine of Transylvania
Vin Magazin/ Issa/ Trantu/ Dagon
Food Trucks List September 27th-29th 2019:
Arrosticini
Butoiul cu inghetata
Bao Van
Baz Bistro
Cubano
Cot Cot pe Roti
Crepes Charmees
Mr. Cannoli
Coffee 4 friends
Cheese UP
Drunken Squid
Delicii pe roti
Duma's Van
Fishnet Development
Frizzante Ride
Gastro- Street Food & More
Gattini Pasta
Gelato Mio
I, Bubble Waffle
Lazy Duck
La Finca Alioli
Meat Buster
Moritz Eis

Mixology
Nache's
Prosecco Van
Rocca by The Jar
Sugubat
Switchmorn
Steak Me Home
Satisfry
Smokin Pig
Supa Dupa
Tuk Tuk Truck Burgers
Texas Brothers Barbeque
Umami
Vinexpert
Vanilla Elephant
Wing Eat
Za German Wurst Wagen
Ze Caffe
Flying Pig
Taqueria
Simbio pe Roti
Suzette

Camionetta
Kohones
Flameburgers
Limonada lui Iulian
Dulcegaria
Rolls
Arome Healthy Bar
Thank you for your support, we wish we could have you all but, sadly, the space can't allow it. We gladly await you to enroll for next year's edition (details comming soon). Untill then, we wish you the best!